Basketball floors that continue to deliever
Solid hardwood is the gold standard for high performance basketball flooring, and no one does it better than Junckers
For more than 85 years, Junckers has produced state-of-the-art, solid hardwood sports floor systems, which have enabled top athletes all over the world to perform at their absolute best. This is why Junckers is consistently chosen for Universities, FIBA Championships (International Basketball Federation), and Olympic venues.
Junckers innovative subfloor systems ensure consistent ball bounce, excellent shock absorption, and most importantly, a safe level of resilience for the athletes. With a variety of systems designed to meet all types of budget and performance needs, Junckers has grown to be Europe's largest solid hardwood sports flooring producer. In fact, Junckers has supplied well over 1 Billion square feet of solid hardwood, all over the world, and all floors are supported through their dedicated global dealer network.
Junckers sports floors are designed for quick installation - usually about 1/3 the time compared to other solid hardwood options. And since Junckers is a true solid hardwood, it can be sanded to look like new, time and time again. Many of our 50-year old floors are still in use today in sports halls made for basketball.
CHOOSE THE RIGHT SPORTS SYSTEM FOR BASKETBALL
Junckers and FIBA announce long-term partnership
Junckers has signed a long-term agreement with FIBA to serve as Global Supplier of wood flooring until 2024. A multi-event partnership which will encompass FIBA's elite international competitions in the next three years, including FIBA EuroBasket 2022, FIBA Basketball World Cup 2023 and 2024 Paris Olympic Games basketball tournaments.
Junckers and FC Bayern, Munich announce long-term partnership
Two strong partners in sports team up as Junckers will supply its latest generation professional sport floors to all venues of FC Bayern Basketball.
For many years Junckers has been partners with FiBA, and all Junckers sports floor systems are accredited by FiBA for competition in level 1, 2 and 3.
Read more about the Basketball rules and regulation on the official FIBA webpage
www.fiba.com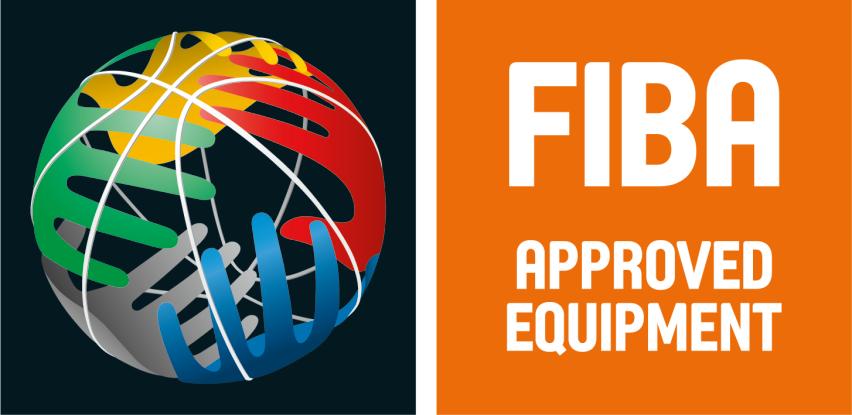 INTERNATIONAL REFERENCES
FIBA INTERNATIONAL PERFORMANCE LEVEL
FIBA Eurobasket 2022, 5 courts in 4 countries
Turkish Airlines EuroLeague Final Four 2022
Turkish Airlines EuroLeague Final Four 2021
Pan American Games/ParaPan AM games 2019, 4 Courts
FIBA Eurobasket 2017, 5 courts in 4 countries
FIBA World Championships men U19, Cairo Egypt 2017
African Basket League, Nigeria, Gabon 2017
Euroleague Spain, FC Real Madrid, 2016
Afrobasket 2015, Palais de Sport, Yaounde Cameroon
Commonwealth Games 2014, Glasgow , United Kingdom
Paraolympics 2014, QE Park London United Kingdom
Singapore Youth Olympics 2010, Singapore
Eurobasket 2009, Spodek Hall, Katowice Poland
Euroleague 2005, Olympiysky Complex CSKA, Moscow Russia
Eurobasket 2005, Belgrade Arena, Belgrade Serbia
Olympic Games 2004, Athens Greece